•Entrance
Product → Configuration → Edit Configuration → Forward Client IP
•Introduction
This function is to inform upstream servers about the client IP address and other request properties to use non-standard headers
There are three variables for Forward Client IP feature: Cdn-Src-Ip, X-Forwarded-For and Pass original X-Forwarded-For
Cdn-Src-Ip: by default, Cdn-Src-Ip is used to obtain the client IP (the IP connection with the CDN node). No configuration is required. The origin can extract the client IP through this header.
X-Forwarded-For: when returning to the origin, the header name is X-Forwarded-For, and the client IP value is obtained by Cdn-Src-Ip.
Pass original X-Forwarded-For: when the client requests the CDN node, the client will bring its own X-Forwarded-For header, then the CDN will pass through the HTTP header and inform that to the origin.
•Guides for operations
The following page is for configurations with many selections on the left menu, 'Forward Client IP' is included. Click modify to configure for domains.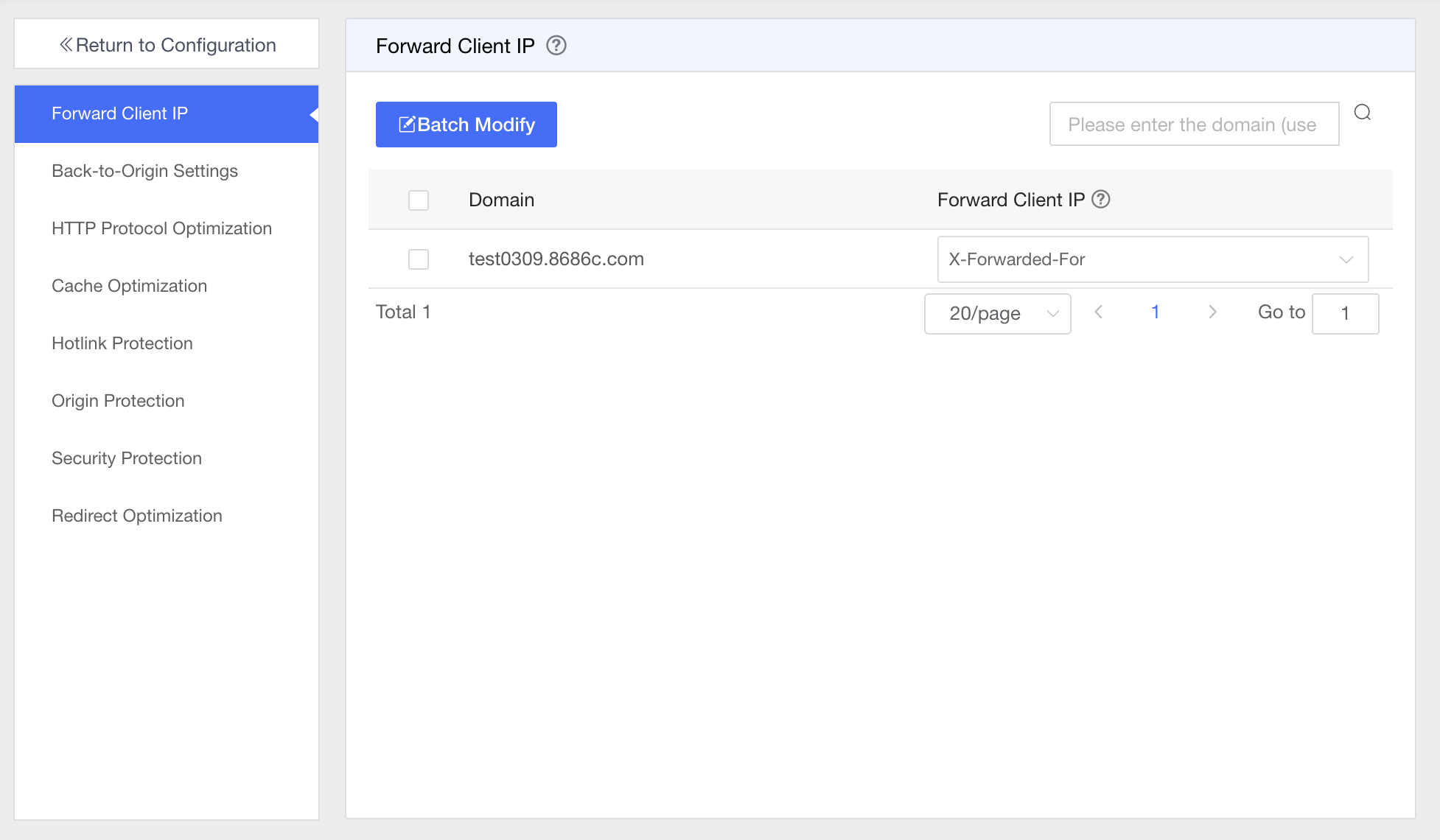 if you want to change the configuration of multiple corresponding domains, you choose Batch Modify option to modify to configure for domains.

in the Confirm Modifications page, You need to confirm all information you have change, then choose Pre-deployment or Deploy Now for next step which will take 3 to 5 minutes.